Enviro is the leader in geospatial solutions that drive innovation, collaboration, and digital transformation. We believe that the future strategy for success lies in extracting the power of data. With our proprietary OmniGeo Platform, we want to empower smarter decisions with a specialized and cost-effective approach that forefronts our clients' vision. Together, we achieve your business goals and needs through an end-to-end modular process that integrates hardware, software, and a deep reserve of expertise and industry experience.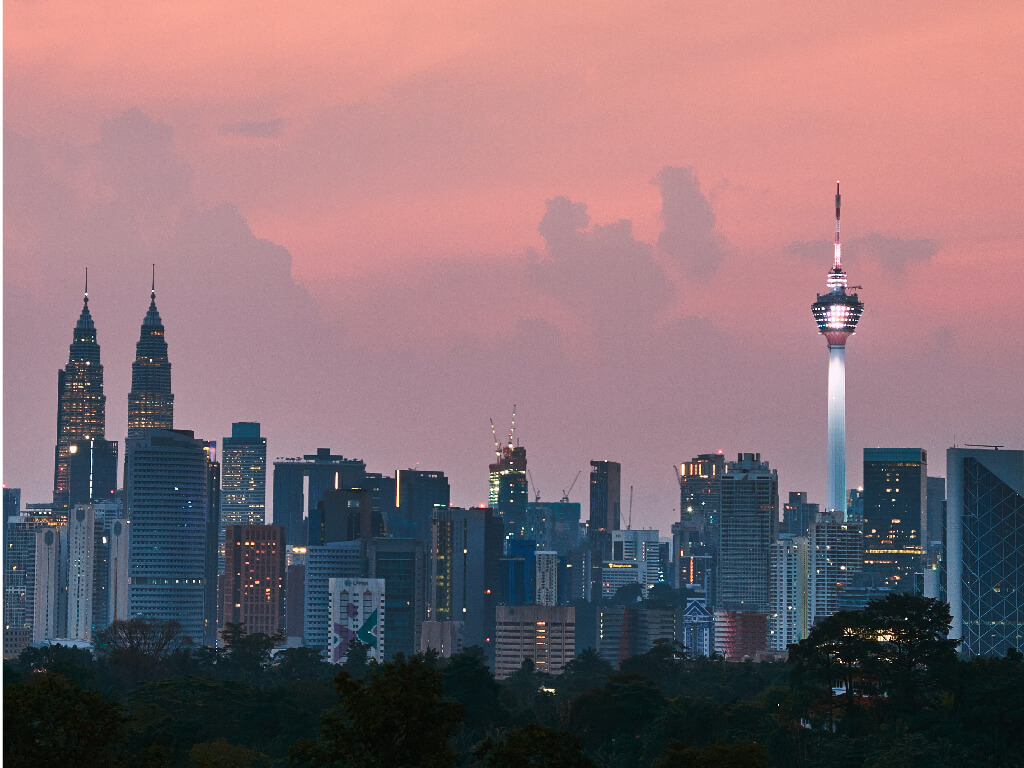 Success is in our DNA.
Enviro Land Services Sdn. Bhd. (Enviro) is committed to a simple, yet powerful purpose: To be a leading geospatial solutions and data provider that is data-driven and innovation-forward. We pride ourselves in providing state-of-the-art data collection, agile mapping, and innovative geospatial-related products and services. We also integrate the potential of data-centric and technologically-driven solutions to solve real problems in real-time with cost-effective solutions.
We offer integrated solutions that include cutting-edge satellite imageries such as Oceanographic, Hydrographic, and 3D Scanning services in collaboration with our trusted global partners. We are also proud pioneers of our revolutionary modular analytics proprietary platform, OmniGeo. These services are in line with our vision of being the leading and most respected professional solutions and data provider in Malaysia. We also aim to honour the Malaysian government's national development initiatives in building world-class infrastructure and cluster development by implementing Multipurpose Cadastral, Marine Cadastral, and Ubiquitous Positioning into our future pipeline.
Enviro's Key Success Factors
Driven by our ethos of maintaining a leading market position in geospatial solutions, we believe that the key differentiators to Enviro's success lie in our commitment to upholding the following values:
Attention to detail (professional expertise)
We pride ourselves in offering attentive and detail-oriented guidance pre- and post-implementa- tion to enhance our clients' ongoing success. Enviro taps into our deep field of experience and expertise with the support of our specialised global partners.
Genuine relationships (Promise)
We purposefully understand and address our clients' values, passions, and goals. We also promise a commitment to deliver a holistic solution based on active collaboration and critical consultation.
Initiative to improve (Diligence)
We always dare ourselves to go the extra mile. Whether it is acquiring new skills, strengthening rapport, or building the next technology frontier, we are driven by a curiosity and diligence to improve ourselves every step of the way.
Leveraging Sustainable Solutions (Sustainability)
We tap into our comprehensive and self-sustaining range of services, data, experience, and expertise to complement credible partners looking to collaborate to serve clients better.
Excellence-driven ethics (Dynamic Processes)
We believe that adaptive and proactive solutions are a defining strategy in producing excellent work. We provide state-of-the-art solutions that are modular, customisable, and scalable to meet both medium and long term project needs.